EXPLORING OPTIONS FOR UNDOCUMENTED IMMIGRANTS: DACA, TPS, AND OTHER FORMS OF RELIEF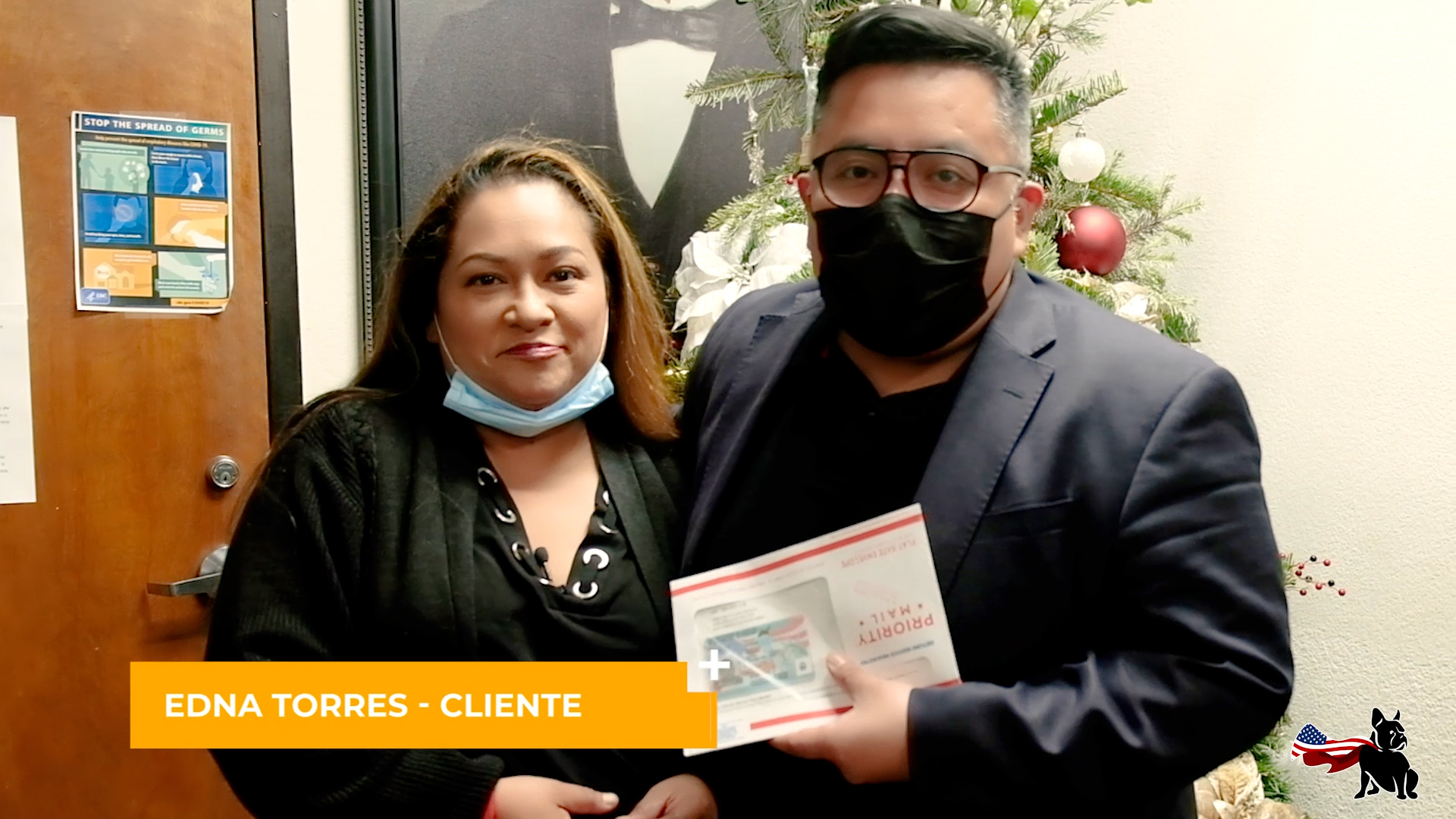 These are options for undocumented immigrants to remain in the United States legally. First, it would be best if you spoke with an immigration attorney about your situation and the options available to you. Undocumented immigrants are in a difficult position. They may have entered the U.S. without permission, but they're still there and must find ways of legally staying. 
If you are undocumented or a Deferred Action for Childhood Arrivals (DACA) recipient, you may be eligible for other forms of relief. However, please note that there are no guarantees, and this list is not exhaustive. You ought to speak with a lawyer to examine your alternatives and eligibility. The Cruz Law Office can help you with your documents.
If you are undocumented, it may be possible to obtain a form of immigration relief. However, you should be aware that procedures and requirements must meet for these forms of relief to apply to your case.
Options for Undocumented Immigrants: DACA (Deferred Action for Childhood Arrivals)
Deferred Action for Childhood Arrivals is a type of relief available to particular people who entered the country as children. In addition, learn about the eligibility requirements, application process, and benefits of DACA, including work authorization and protection from deportation. Thus, it would be better to contact an immigration attorney for guidance on your DACA case.
Who is Eligible for DACA
Learn about the qualification requirements for DACA.
Requirements:
If you are under the age of 31 as of June 15, 2012

Arrived in the United States under 16 years of age

Have continuously lived in the U.S. from June 15, 2007, up to the present

Suppose you were in the United States on June 15, 2012. And at the time of making the DACA request.

No lawful status on June 15, 2012, which means entered the United States without inspection before June 15, 2012, or had legal immigration status expired as of June 15, 2012

Are enrolled in classes, high school graduates, or GED recipients. And have been discharged with distinction from the Coast Guard or military.

You may be eligible for certain benefits or programs if you haven't been found guilty of a felony, a serious misdemeanor, or three or more additional misdemeanors. You may be eligible for certain benefits or programs if any don't threaten public safety or national security.

Call Mr. Cruz today at (619) 717-2233 to schedule your free consultation if you want more information about deferred action.
Benefits of Receiving DACA
DACA recipients are eligible for employment authorization through a program.

Recipients have protection from deportation.

It allows recipients to work legally and earn income in the United States.

DACA recipients can apply for credit, open bank accounts, and obtain government benefits.

Has the right to live in the U.S. for two years.
Options for Undocumented Immigrants: TPS (Temporary Protected Status )
What is TPS
TPS (TEMPORARY PROTECTED STATUS) is a type of immigration protection that enables citizens of specific nations to stay in the U.S. without worrying about being deported. In addition, it allows individuals from countries already in the U.S. to remain here until conditions improve in their home country.
Who is eligible for TPS
Individuals who last habitually resided in the designated TPS country or are nationals of a selected TPS country. 

Individuals who have experienced a disaster, ongoing conflict, or other extraordinary conditions may be eligible for TPS.

It allows qualified individuals to live and work in the U.S. for some time legally.
Options for Undocumented Immigrants: Other Forms of Relief
There are several different ways that undocumented immigrants can obtain legal status in the United States. 
Options for Undocumented Immigrants: Asylum
What is asylum? When someone flees their native country owing to persecution because of their ethnicity, religion, nationality, political stance, or participation in a particular social group, they grant asylum. 
It is the U.S. Citizenship and Immigration Services (USCIS) that handles asylum applications. 

The USCIS requires detailed evidence and documentation to support the claim. 

Asylum status provides legal work and living in the U.S. 

After a year, it has access to certain government benefits and a path to permanent residency. 

Therefore, it is essential to obtain the advice of a knowledgeable immigration lawyer while submitting an asylum application.
Options for Undocumented Immigrants: U visa 
The U Visa is another form of relief that grants to victims of certain crimes. Such victims suffer substantial physical or mental abuse and are willing to investigate or prosecute criminal activity. A candidate for a U visa must be able to demonstrate that they were: 
Personally subjected to battery or extreme cruelty by their abuser.

Physically assaulted because they tried to escape their abuser.

A candidate that has post-traumatic stress disorder (PTSD) may face unique challenges in their daily life. 
Grantees may also apply for immediate family members to obtain immigration status. Furthermore, a U visa holder can also apply for a green card and become a legitimate permanent resident of the U.S. after three years. If you need a U Visa Lawyer for Victims of Crimes, contact the Cruz Law Office.
Benefits of a U Visa:
Lawful status for up to 4 years

Permission to apply for a work permit (employment authorization document)

Possibility to apply for derivative visas for qualifying family members

Eligibility to adjust status to lawful permanent resident after three years
It is better to consult with an attorney familiar with the U visa process. The forms and laws need to be clarified, and a mistake or omission may result in the rejection of an application. You can hire a skilled immigration attorney. They can ensure to prepare the preparation process is correct.
The San Diego Immigration attorneys at the Cruz Law Office have assisted several non-citizens in pursuing a U nonimmigrant status. For a free consultation, call (619) 717-2233 today.
Options for Undocumented Immigrants: Withholding of Removal
The Cruz Law Office provides the best Deportation Removal Defense for non-citizens because the Department of Homeland Security may place a non-citizen in deportation proceedings for several reasons, including:
 Illegally entering the United States

 Failing to obtain a proper visa

 Overstaying on a Visitor / Tourist visa

 Being convicted of a crime
If you are facing the possibility of removal or deportation, choosing the right immigration lawyer is essential. The Cruz Law Office provides a Deportation Removal Defense for you. You want an experienced attorney who understands your struggle and will fight with you every step of the way.
Their goal is to provide you with the best legal representation and to do our best to help you understand your immigration case.
Applying for a Relief
When you apply for relief, you must provide supporting documentation and evidence that supports your claim. Moreover, like the U-Visa, USCIS may sometimes request additional information. Therefore, you should ensure you have all the documents ready when applying for one of these forms of immigration relief.
Make sure to get familiar with these different forms of relief. 

If you think you qualify for any of these forms of relief, it's essential to know how to apply for them. 

Depending on the type of relief, different application procedures may require additional documentation and fees. 

Once you are familiar with the various forms of relief, you should start exploring the most appropriate options for your case.
Documents for Applying for Relief
Police reports, including the names of the officers and their contact information.

Medical records.

You must provide court documents or case records from your criminal trial.

Documents for applying a reliefs include a Form I-918, Petition for U Nonimmigrant Status;

Form I-918 Supplement A, Medical Certification for Abuse of an Immigrant; and Form I-134, Affidavit of Support.

Provide a passport or other valid form of identification.
For more information, contact The Cruz Law Office.