Citizenship and Naturalization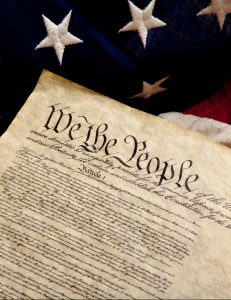 The last step for an immigrant, who wants to make the United States home, is obtaining citizenship and naturalization. As a United States citizen, you will be able to enjoy all rights and full protection by the United States government.
Benefits of United States Citizenship:
Right to live and work in the United States – forever
No risk of being deported
Freedom to travel abroad and seek the United States government's protection abroad
Possibility to petition for a Green Card for qualifying family members
Citizenship for your children under the age of 18 who are legal permanent residents
Eligibility for public benefits such as social security or retirement benefits
Requirements for Citizenship and Naturalization:
Generally, five years of continuous residence in the United States (three years or less under certain circumstances such as being married to a United States citizen or serving in the United States military)
Ability to read, write, and speak English
Knowledge of United States history and government
Good moral character
Citizenship for your children under the age of 18 who are legal permanent residents
Pledge of allegiance to the principles of the United States constitution
Derivative Citizenship:
The Child Citizenship Act of 2000 facilitates the process for both natural-born and adopted children of United States citizens to claim United States citizenship through their parents. Under the act, a child must:
Be under 18 years of age
Be a permanent United States resident
Have at least one parent who is a United States citizen
Live in the United States in the custody of the citizen parent
Oprima aquí para español
Legal Disclaimer: Nothing in this website should be taken as legal advice for an individual case or situation. The information is intended to be general and should not be relied upon for any specific situation.