Immigration-Related Waivers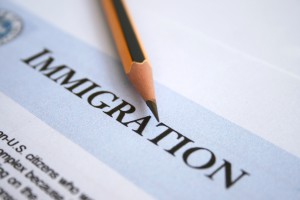 Unlawful Presence Waiver (Form I-601A New Stateside Provisional Waiver)
Beginning March 4, 2013, "immediate relatives" of United States citizens needing an "unlawful presence" waiver can get the Immigration-Related Waivers while in the United States and do not have to leave the United States to request it through a United States consulate abroad.
Immigration-Related Waivers
The law provides a waiver if the person seeking legal status can prove that an Immigration Waivers U.S. citizen or permanent resident spouse, parent, or child will suffer extreme hardship if the family is separated. The law applies to those who do not qualify for adjustment of status and would normally have to leave their family for a long period for consular processing.
Under the old procedure, the person seeking a visa was required to submit the waiver request after traveling to a U.S. consulate abroad. Persons who entered the U.S. illegally could not apply for adjustment to lawful permanent resident status, but had to travel abroad to a U.S. consulate to apply for an immigrant visa. If the waiver was denied, the applicant was stuck abroad for up to 10 years.
Under the new rule, the visa applicant receives a decision on a waiver before leaving the United States for the consulate interview. The applicant can travel to the interview knowing that his or her waiver has already been approved.
Qualifications:
You might be eligible for a waiver if you are:

A spouse of a U.S. citizen
An unmarried child less than 21 years of age  of a U.S. citizen
The parent of a U.S. citizen age 21 or older

You must show that your immediate relative (a U.S. citizen) would suffer extreme hardship if the waiver were not granted. (Hardship incudes medical, economic, psychological, and country conditions.)
You must have no more than one unlawful entry into the United States.
No other grounds for inadmissibility (criminal activity, fraud, etc.) must exist.
Immigration-Related Waivers

 of Inadmissibility

Those applying for immigration benefits, such as a U-visa or adjustment of status, may find their applications for visas (and permission to enter the US) denied based on a determination of "inadmissibility." An "inadmissibility" denial may be based on criminal history, a negative immigration history, or health-related issues.

However, depending on the individual circumstance, a waiver may be available to the person seeking to be part of the American Dream. The Cruz Law Office of Narciso Delgado-Cruz, the best immigration attorney in San Diego, has helped several individuals realize their dream of living in the United States through the successful execution of waivers. Our office is experienced in preparing compelling waiver briefs with supporting evidence.

Waivers may be available for:
Unlawful Presence
Prior Removal/Deportation
Criminal History
Fraud/Misrepresentation
To see if you qualify for the stateside provisional waiver, contact the best Immigration lawyer in San Diego at the Cruz Law Office at (619) 717-2233 to schedule a free consultation.
Oprima aquí para español.
Legal Disclaimer: Nothing in this website should be taken as legal advice for an individual case or situation. The information is intended to be general and should not be relied upon for any specific situation.